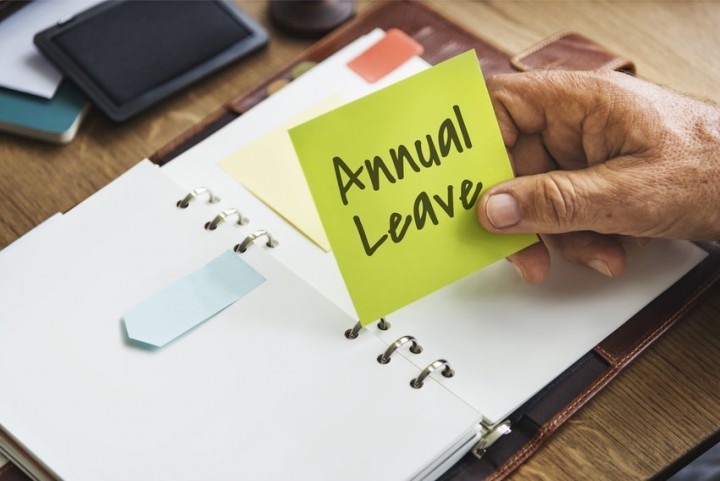 New Annual Leave Provision for Private Sector in UAE
The UAE government has announced a new annual leave provisions for private sector, which will come into force from February 2nd.
According to the New Labor Law, the Federal Decree Law no. 33 of 2021 regarding the regulation of labor relations, which shall come into effect on February 2, private sector employees shall be entitled to fully paid annual leave of not less than 30 days on each year of their service. If the period of their service is more than six months and less than a year, then they are entitled to two days leaves for each month.
The new provision also clarified that upon the end of service and before using the annual leave balance, private sector workers shall be entitled to cash off their annual leaves for the period they spent at work during the last year of service.
Part- time workers shall be entitled to an annual leave according to the actual working hours they spent at work, as specified in the employment contract, and in accordance with the executive regulations of this Decree-Law.
The new provision allows the employer to grant annual leaves to their employees under probation pending from their probation period, if the employee has passed the probation and retained in the company.
The decree also stated that the employees have the complete right to carry forward their annual leave to the next year; but in a mutual agreement with the employer and in accordance with the applicable regulations in the facility. Employees are also eligible to get paid for their unused annual leaves, where the calculation will be done based on their basic salary.
If the employee is leaving an organisation without availing their annual leave days, in that case also they shall get paid for those due days. They shall also be entitled to a cash allowance for the days they worked during their annual leave and is calculated according to the basic salary.
Earlier, the UAE Ministry of Human Resources and Emiratisation (MoHRE) announced new regulations that will unify the government and private sector's working systems and same end of service benefits for both entities. Even before this announcement, precisely on November 2021, the government has published its new Federal Labour Law No. 33 of 2021 (New Law), which repeals Federal Labour Law No. 8 of 1980 (Previous Law). Effective from February 2, 2022, the new labour laws include changes to leaves, end-of-service benefits, work contracts, and more.
---
HRavailable keeps you updated on the latest news in the UAE job market.
Get notified about the latest job openings through HRavailable and never miss a chance to get noticed by the recruiters.